WELCOME TO NICOMEN PAPILLONS



I was  born and raised in, British Columbia, Canada.  I
have dedicated a substantial portion of my life to the
agriculture community. My love for animals has guided me
through a unique lifestyle with over 30 years working
within the Equestrian industry. With these years of
experience and hard work  I Have established an
understanding of agriculture and recognized that my
passion lies within the canine family. Presently I am
pursuing my dreams, breeding, showing, and promoting my
"Nicomen  Papillons." Striving on nothing but the best for
my doggy endeavor!
Originally called the Continental Toy Spaniel, this so
elegant breed has earned its name Papillon"(the French
word for butterfly), from well known ears of the erect type
that are carried obliquely and move like the spread
wings of a butterfly. This distinctive characteristic
categorizes The Papillon, ears of the drop type, known as
Phalene Papillon (Moth). Believed to be one of the oldest
of the toy breeds, The Papillon a petite fine-boned dog,
generally standing between 8 -11" tall, and weighs 3-9
lbs, wears a long lustrous coat typically white with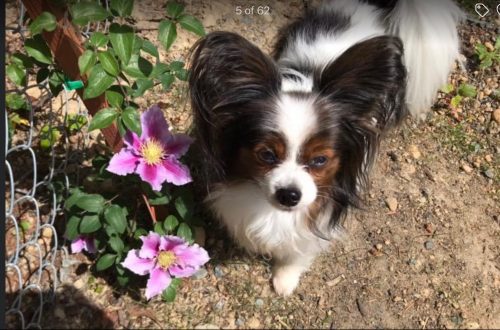 patches of any color, except liver. Prominent long, high
set, well-carried tail arching over the body distinguishes
The Papillons immaculate appearance.Debbie Dittrich
Qualicum Beach
604-820-7459
djd1@shaw.ca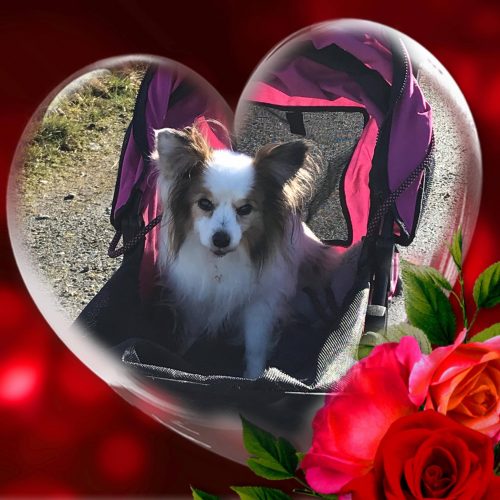 "It came to me that every time I lose a dog

 


they take a piece of my heart with them.  And

 


every new dog who comes into my life, gifts

 


me with a piece of their heart.  If I live long

 


enough, all the components of my heart will

 


be dog, and I will become as generous and

 


loving as they are."  Anonymous